RIVSALT – The Design Brand for Foodies
The restaurant is back where cooking started – at home. More and more people invite friends for fine dining in their home. Behind it is a passion for cooking, curiosity and to create an experience for friends and family.
Rivsalt is made to inspire to new dishes and flavor combinations. Add a new touch to your favourite recipe and offer a unique product design that breaks the ice around the dinner table.

011 Rivsalt PEPPER - The New Gourmet Spice!
The JAVA LONG PEPPERS have their own unique character, as well as the familiar black pepper taste. Grated over your dish, you'll detect surprising aromas of liquorice, aniseed and cinnamon, with a spicy sensation towards the end. Earthy, heat, a hint of sweetness, with a lingering cooling, makes this a very interesting spice to play with.
You can also use them whole long pepper in marinades, stews and roasts. Use them instead of a bay leaf and in your vegetable pickles to add some new flavour combinations.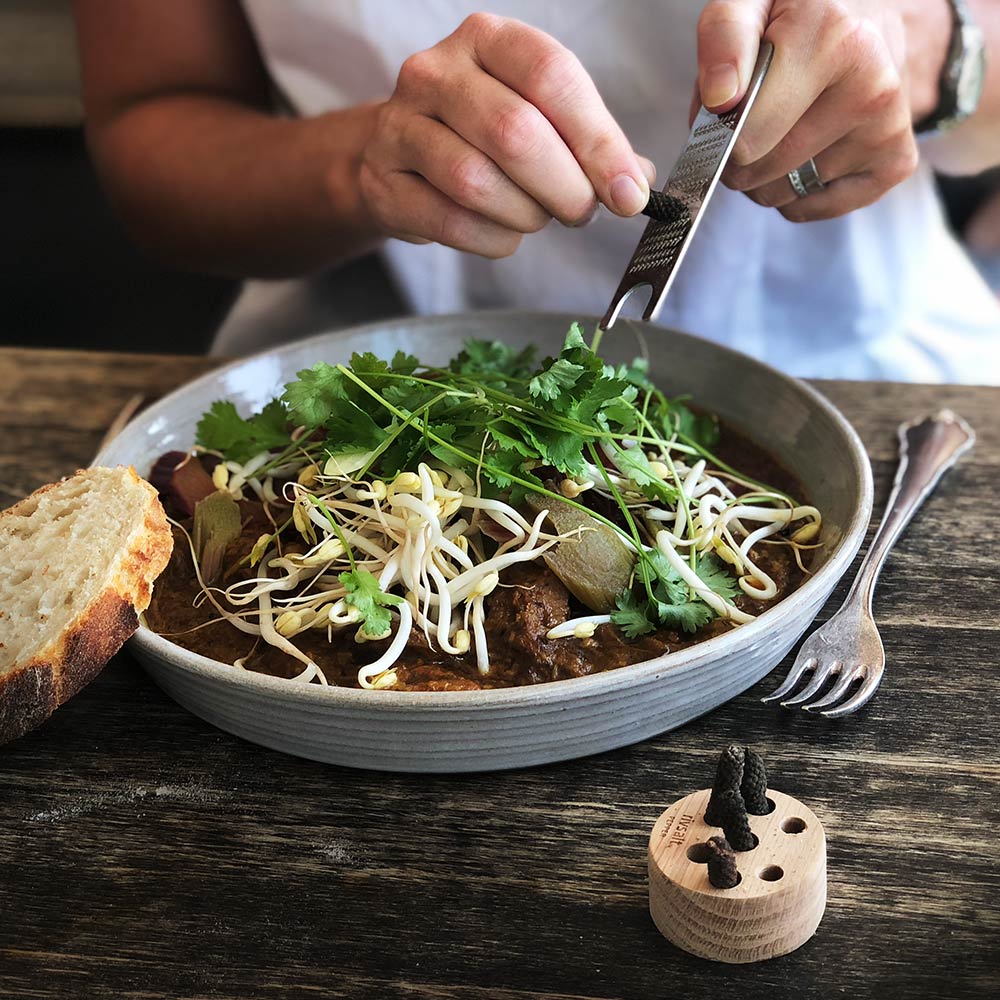 A Ton of Health Benefits
Did you know that the primary use of long pepper is for traditional medicine? It comes from the same family as the white and black pepper but with a lot of health benefits. Both Chinese and Indian cultures have used it for generations.
Recipe & Video
Here you will find some RIVSALT recipes. Please try our Italian masterchef Dante's Carbonara recipe where he is using the Rivsalt Pepper – It is YUM! Here you can see him in action, enjoy!
Support and donation:
We donate $3 from every Rivsalt Pepper sold to the WIRES Wildlife Emergency Fund. Wires helps rescue and care for the innocent victims of the fires and drought. Ends 28th of Feb 2019
Offer:
Buy your Rivsalt Pepper set today and make sure to impress on your next dinner party!
You will receive a $10 off your Rivsalt PEPPER set until end of 31st of January.
Bon appétit!