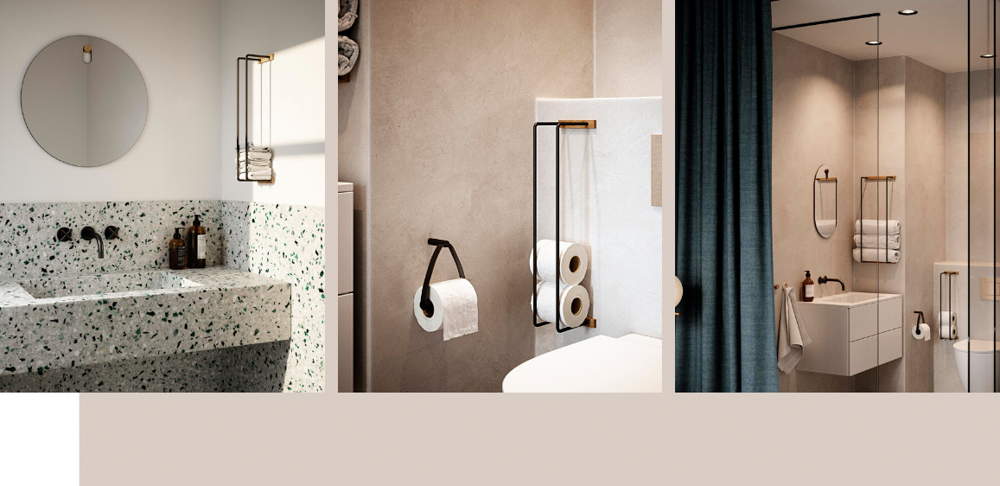 A well designed bathroom is both functional and beautiful to look at. There is no need to go all out with extensive renovations if the "bones" of the room are still in good condition. Adding bathroom accessories that are designed with functionality in mind can be versatile and add a much needed focal point to an otherwise basic room. Here are our top tips for bathroom essentials – Scandinavian style.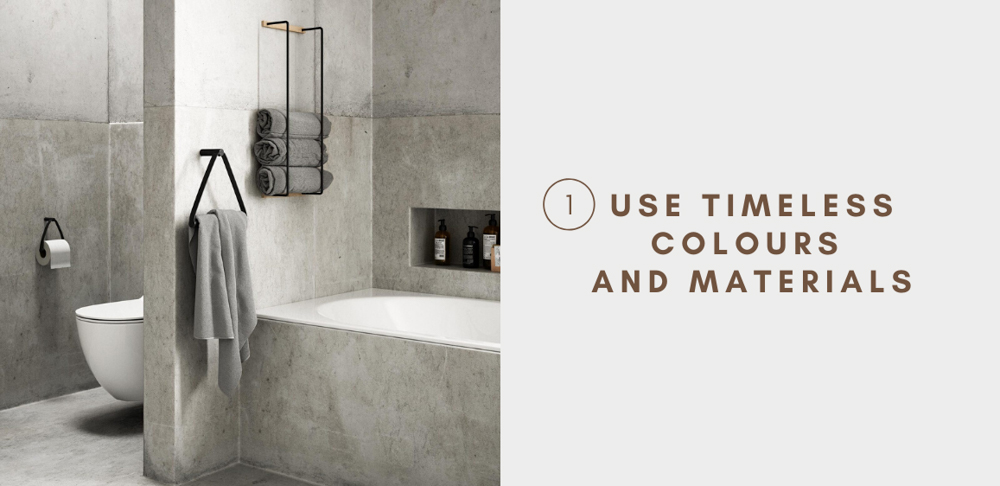 Just like anything else, bathroom trends come and go. Unless you're thinking of updating the look again in a couple of years' time, stick to colours and materials that are timeless and age well. Think stainless steel, powder coated metal and oiled timber, suitable for humid areas. For colour scheme, pick your favourites from a neutral colour palette; different shades of grey will never go out of style, but if you want something brighter, stick to muted colours that can be easily accessorised and complimented.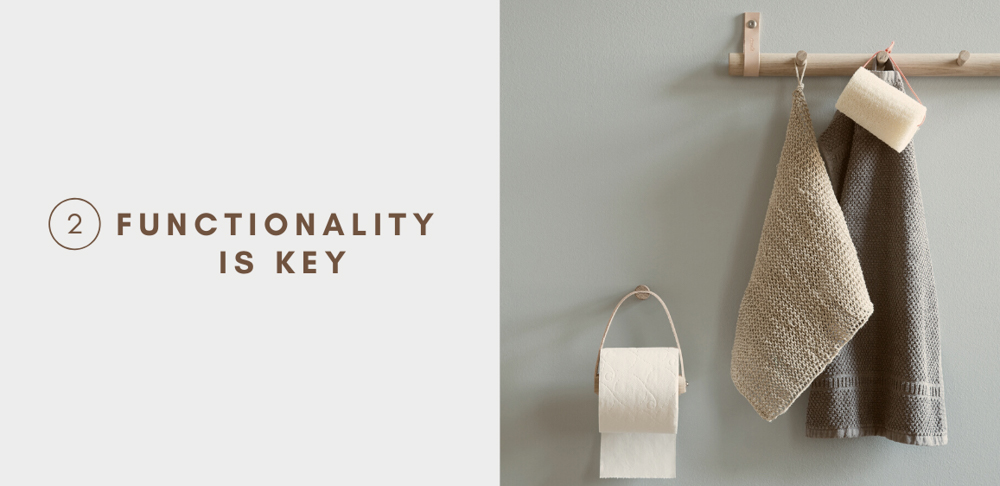 Although bathroom is often the last area of the home to be renovated (it can get costly), it is easy to add functional accessories that might make the room work better for all members of the family. Adding lower racks and hooks can help small kids reach towels (and hang them up as well!), a towel rack to store clean towels can give you that instant hotel room feel that we so long for in our everyday lives.
There is often a general set of bathroom accessories, like towel rails and toilet paper holders that are added to apartments when they are first built. These can take away from the personality of the room, so swapping them for something a bit more unique can instantly lift the overall look of the room. Having accessories that are matching can help bring the room together; think towel racks and hooks in similar colours and materials.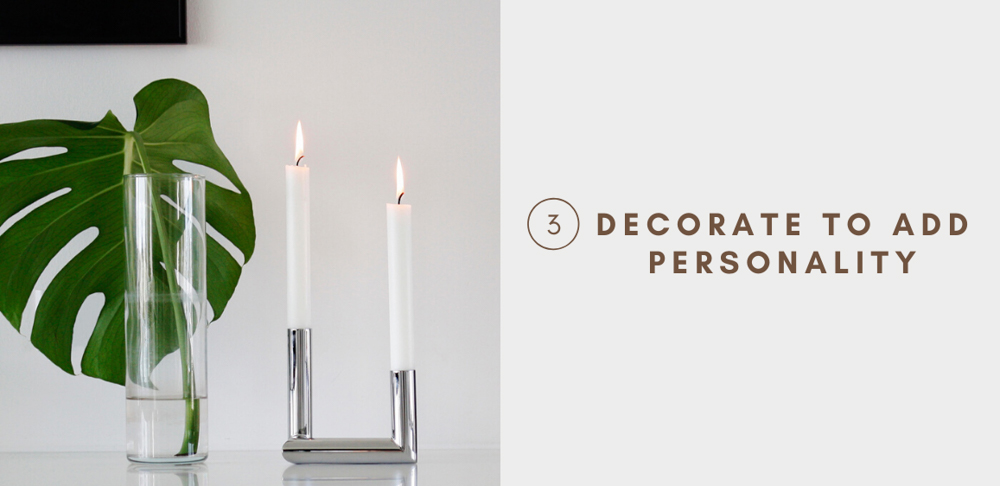 While you want to keep this room as functional as possible, there is no need to overlook the decoration details that can add so much to any room. Candle holders for tea lights or larger candles can be used for lighting and well as scents. Beautiful glass jars can be used to hold small accessories, decorative soaps, bath salts or make up brushes. A vase for flowers is a simple, yet effective way to add personality and beauty.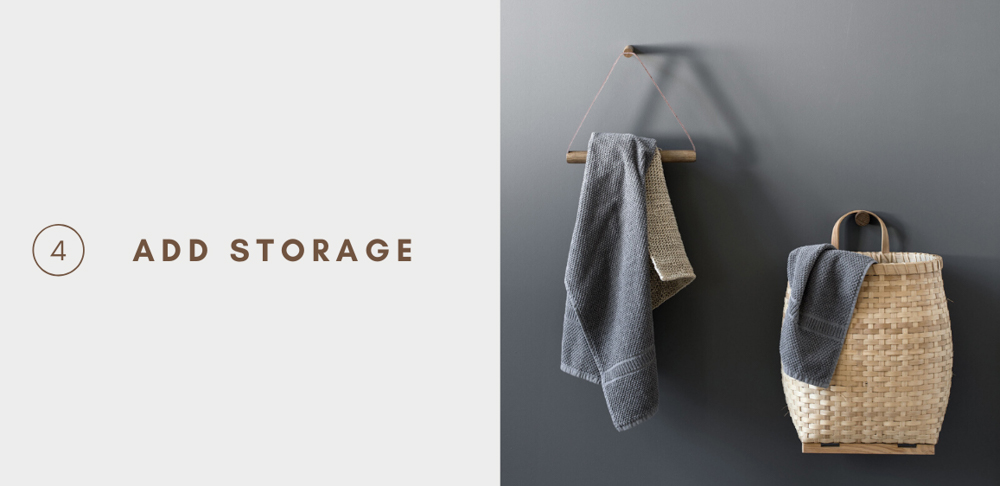 For most of us, bathroom will host a series of different personal items from toiletries and make up to rubber duckies and other not-so-nice looking bath toys. There is no such thing as too much storage, but not all storage is rated equal. Cupboards will not fully serve their purpose if you don't add suitable storage boxes and trays to hold the smaller items in place. Focus on making those spaces pretty too – often times a bathroom cupboard might be the first – and the last – thing you look at every day, so why not make most of this space?
1. NUR tray 2. Pipeline candleholder 3. Marble box 4. Eldstickan matches 5. Wooden wall hooks 6. byWirth candleholders

By focusing on high quality pieces, you can easily extend the lifespan of your room. Think also about what you and your family most need from this room; does it need to serve multiple purposes, is there something you could move away or add to the room to make it work better for everyone.
Do you have any essentials to consider when updating a bathroom? Share in the comments!