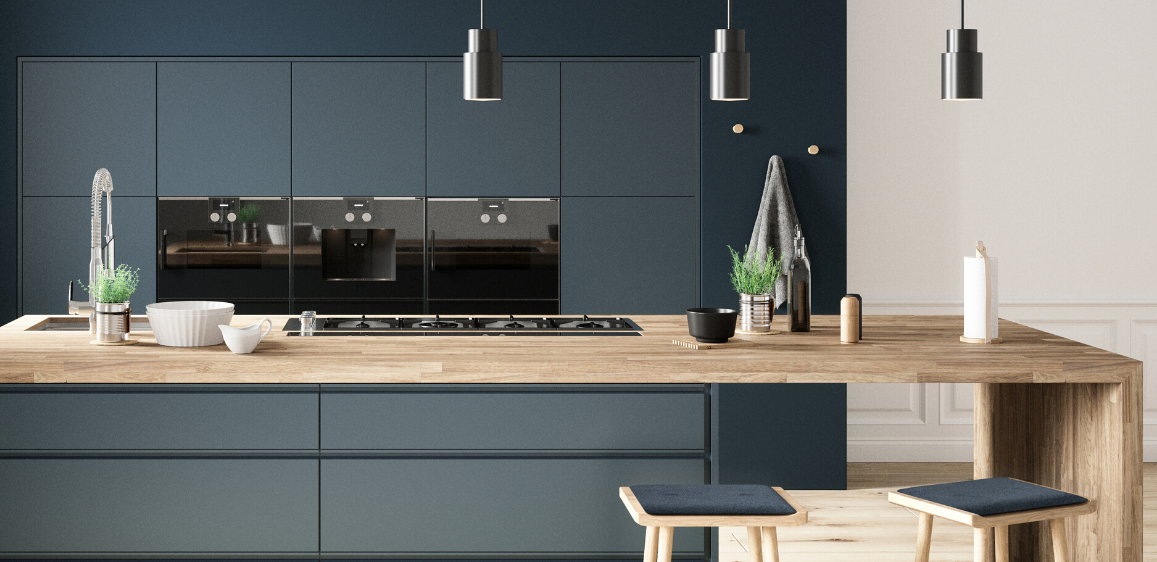 This week we are giving you a sneak peek inside the Nordic Rooms kitchen; our must-haves and non-negotiables that make the heart of the home work for every member of the family. Keeping things functional is essential - and it doesn't have to mean messy countertops! From space-saving wall hooks and racks that clear the kitchen counter and keep things organised, to handy magnetic shelves for knives and other essentials, we love these functional everyday products. Investing in natural materials, like oak and leather, that age beautifully, and even mixing different shades to create a vibrancy and interest, can easily change the look and feel of the whole kitchen.
Some of our favourite everyday items are listed below; our leather apron with a long cross-over back that takes the weight of your neck, the handy NUR Design trays that can house anything from rock salts and spices to candle holders and other decorations. We love the oak trivets from byWirth, our go-to Danish design brand when it comes to all things kitchen. And of course the beautifully designed and equally functional Rivsalt! Our current favourites from the range include Sundried Ginger & Turmeric, Himalayan Pink Salt and of course the pure, raw Liquorice - one thing we Scandinavians can't live without!
Scroll down for more tips and daily must-haves!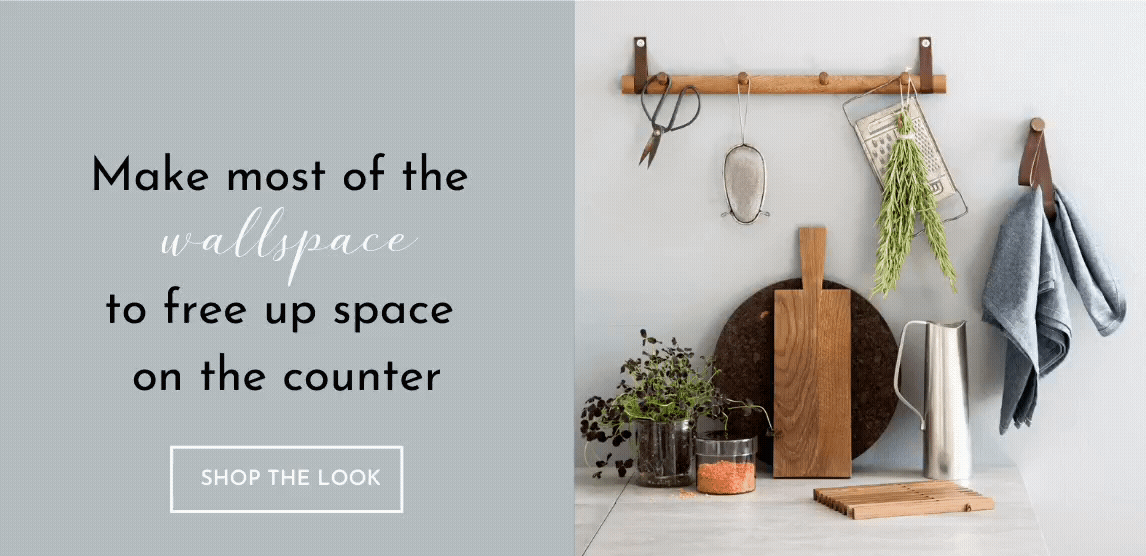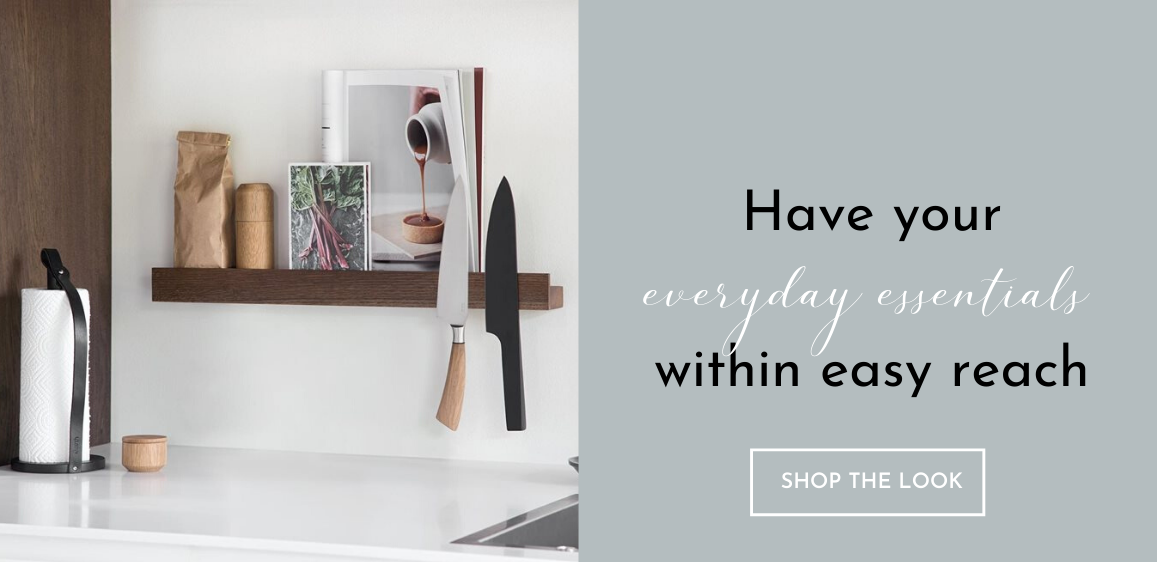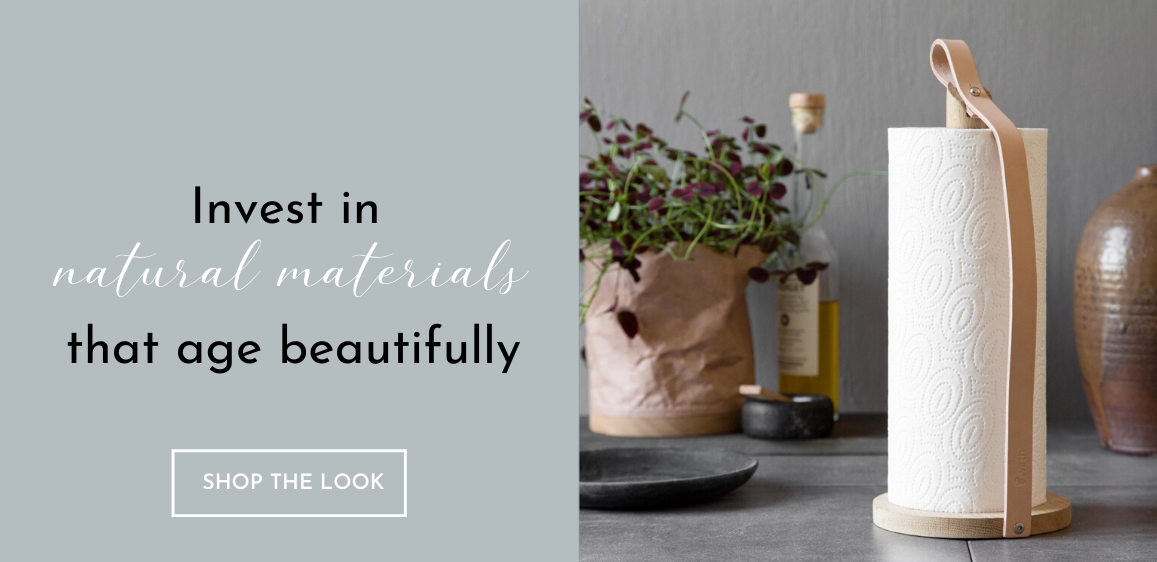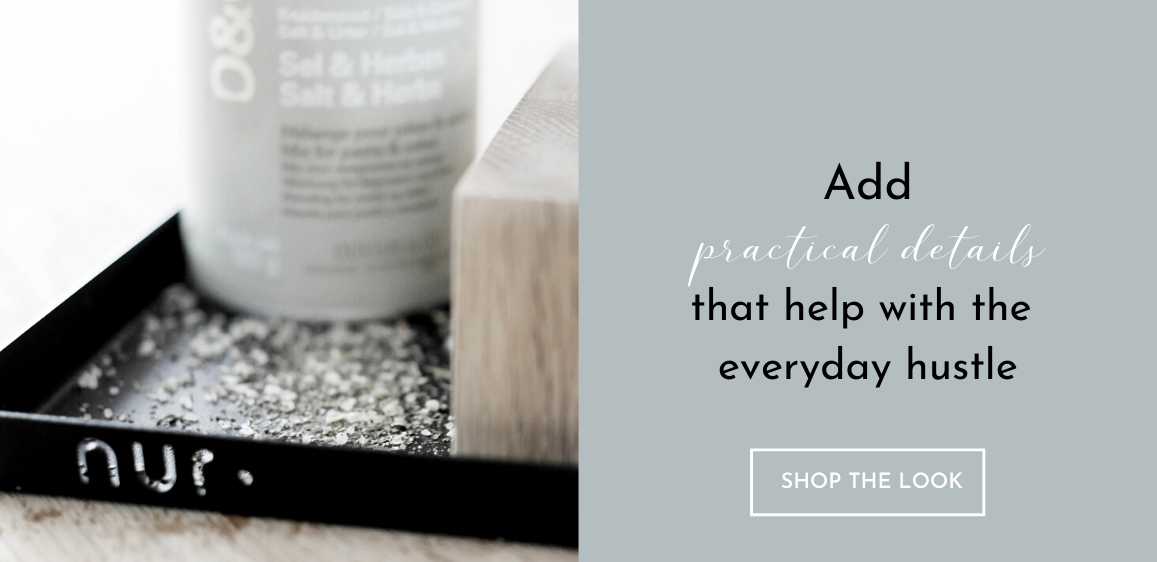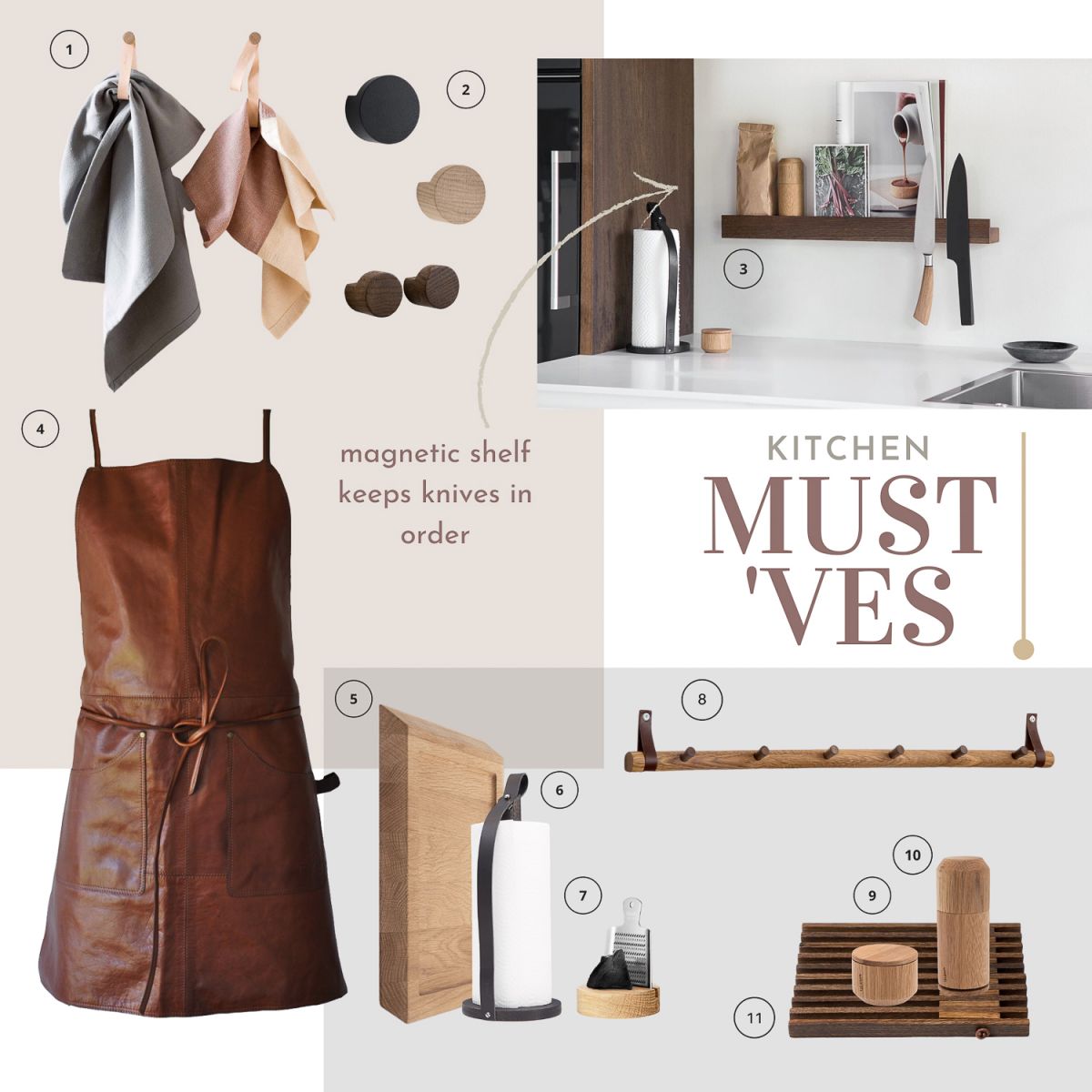 1. Double Loop wall hanger 2. Wood Knot wall hooks 3. Magnetic shelf 4. Leather apron with long crossover back 5. Cutting & serving board 6. Hands On paper towel holder 7. Rivsalt Liquorice 8. Rack 6 dots 9. Salt Me jar 10. Crush Me grinder 11. Table Frame trivet